climate neutral solutions
We are committed to the environment and now offer climate neutral solutions
So what does this mean?
We are committed to limiting the impact our products have on our environment and those around us. We already thoroughly test the safety of our products to comply with all relevant EU/UK safety directives and use sustainable components and supply chain wherever possible. Our carbon neutral initiative recognises our commitment to promote a Climate Neutral world.
How does this work?
When we quote, we show the actual cost to offset the environmental impact our production has created, which 'financially' is actually surprisingly small to rectify – all you have to do is agree to the offsetting.

The additional levy on the Carbon Neutral Vidipacks goes to helps support a project in Papua New Guinea to help protect the rain forest, which we felt was a very relevant project to support. Clients who choose to neutralise their productions will not only know their Vidipacks have had zero impact on our environment, they can also demonstrate this to their recipients by printing the Climate Neutral logo on the back of the Vidipacks. We have two approaches to the offsetting, Clients can individually offset their production and have a certificate from our Climate Partner providing evidence of neutralisation; or we can include the production in our bi-monthly offsetting scheme. Either way, we can provide you with evidence to prove that your production has not had a detrimental impact on our environment.
If you would like to know more about this, please feel free to get in touch.
Forest Protection in Salumei, Papua New Guinea
This is our chosen Carbon neutralising project. All the fund generated from our Carbon neutral Vidipacks will go to support it.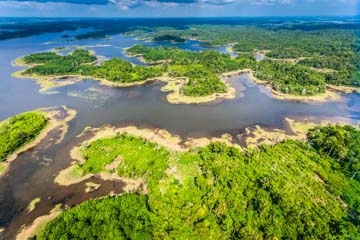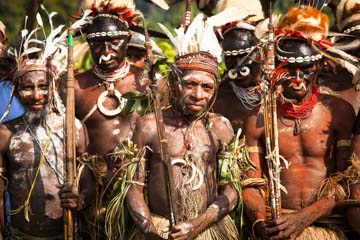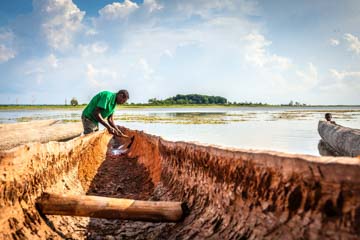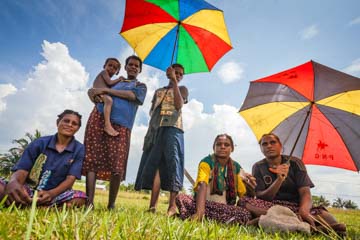 The rainforest as a basis of existence
Since time immemorial, the people in the primeval forest of April Salumei, Papua New Guinea, have lived in harmony with nature. Until the government approved its area for industrial use and deforestation, that is. The basis of their own existence was facing destruction. The indigenous people joined forces and fought on behalf of their forest. Today, they protect a vast area of pristine rainforest, with countless species of birds, exotic animals and plants. They thus maintain an important CO2 sink. The project brings other benefits for them: today, the children go to school, learn to read, and have prospects for the future. Adults are able to find work in small businesses. Anyone who falls ill can be treated in a health centre in the next village. All this is new and only made possible through the financing arising from the carbon offset project.
How does forest protection help fight global warming?
Forests, especially tropical ones, store CO2. For projects aimed at combatting climate change, there are essentially three methods for creating and sustaining forestry as a carbon sink: 1. forestation and reforestation, 2. sustainable forest management (where the amount of timber harvested does not exceed the amount that can grow back), and 3. financial incentives for the protection of forestland as a carbon sink (the UN's REDD+ program).
Contribution to the UN Sustainable Development Goals (SDGs)
We are committed to recycling
Below are the current recycling options: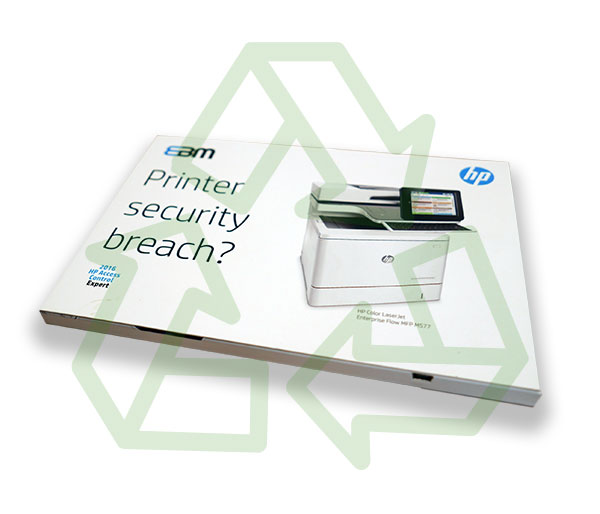 Recycled Card
By request, we can print on 100% recycled stock and not use lamination which allows us to continue the recycling of the paper stock.
Return / Recycle of Vidipacks
For your local recycling centre, please click here – or Return any unused / returned / old Vidipacks to us for recycling / re-using.
Recycling Department
Vidipack Group Ltd
Hesketh Mount
92-96 Lord Street
Southport PR8 1JR UK
Plan at design stage
At the design stage, make the design as generic as possible without compromising the initial project. Also on the artwork include a return address so your recipient sends it back, or if you prefer put our address on the design for returns to come straight back to us.
On return to you:  Send out again as is or upload new videos for other campaigns.
On return to us:  We will recycle what we can depending on order options and repurpose what we can't in our new second user range. By prior arrangement, we can also hold them in stock for you for re-skinning as below.
Re-print / re-skin the packs
This way, we take the electronic components of your production and reprint the covers so they can be used again for your next project. We just need to know this at the time of the 1st order.